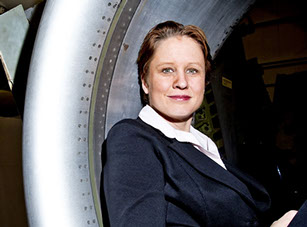 Dr. Gillian Saunders-Smits
"Engineering Engineering Education"
Dr. Gillian Saunders-Smits has a Master Degree in Aerospace Engineering from Delft University of Technology, Faculty of Aerospace Engineering in the Netherlands and a Phd in Aerospace Engineering Education from the same institute.
She has been teaching aerospace engineering for more than 15 years.
She currently serves as the Master Track Coordinator at the Aerospace Structures & Materials department and teaches first year Mechanics and Research Methodologies in the Master as part of the Aerospace Structures and Computational Mechanics group. She is also the Faculty's online education coordinator.
She has a real passion for quality engineering education and firmly believes that engineering education like engineering design is never finished and that we should always continue to look for the optimum. Her research interest include engineering education, project and problem based learning and online education.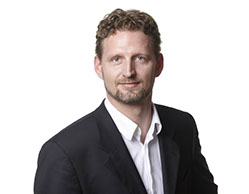 Morten Friis-Olivarius
"The Brain, creativity and learning"
Creativity lies at the core of all human behavior – in teaching, research, invention, innovation, entrepreneurship, management and leadership and so forth. Yet, there is a common belief that only certain people possess some mystical, creative thought process that places them above all others in their unique skills for having creative and groundbreaking thought. Naturally, this is nothing but a myth. By understanding what creativity is, and learning how to identify and manipulate various creativity constraints – both practical and mental (neurological constraints) – anyone can learn how to utilize their personal skills and competencies creatively.
In this Keynote, Morten will guide us through the neuroscience of creativity and explore the causal neural mechanisms that enables creative behaviour, why some are more creative, and how to enhance creativity in engineering education.
Morten has a PhD in the neuroscience of creativity and is a creativity researcher at the Center for Decision Neuroscience, Copenhagen Business School (CBS) and the founder of the Copenhagen Institute of NeuroCreativity – an institute devoted to understand and disseminate knowledge about the neurological underpinnings of creativity and creativity training.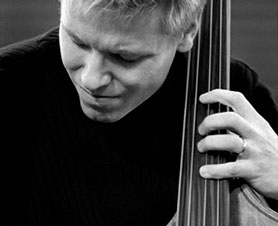 Peter Vuust
"Imitate, Assimilate, Innovate and Practise - Active music learning and the brain"
How do we learn to be innovative? That is a question most musicians ask themselves every day. Based on the newest knowledge about the brain, bass player, composer and neuroscientist, leader of DNRF's Center for Music In the Brain - Peter Vuust - talks about
How we become better at creating
What happens in the brain when we learn something new
Musical development in the brain.
Professor Peter Vuust, Ph.D. holds joint appointments at the Danish Royal Academy of Music and the Center for Functionally Integrative Neuroscience, Aarhus University Hospital where he is the Leader of the new Danish National Research Foundation's center for "Music In the Brain". He obtained his doctoral degree from the Medical Faculty of Aarhus University, in addition to his various M.Sc. in mathematics, French and music. He has published highly cited articles on music in the brain, using state-of-the-art brain scanning techniques such as fMRI, PET, EEG, MEG and behavioural measures and has written a monograph "Polyrythm and –meter in modern jazz; a study of Miles Davis' Quintet from the 1960s". In addition, Prof Vuust is a jazz bassist and composer; leading the Peter Vuust Quartet with Alex Riel, Lars Jansson and Ove Ingemarsson of which six records have been released so far. He has also played on more than 85 recordings and been sideman with international jazz stars such as Tim Hagans, John Abercrombie, Dave Liebman and many more. He is the recipient of the 2009 Jazz Society of Aarhus' "Gaffel"-prize. His latest album "September Song" has been widely acclaimed by reviewers and received a nomination for a Danish Music Award in 2014.